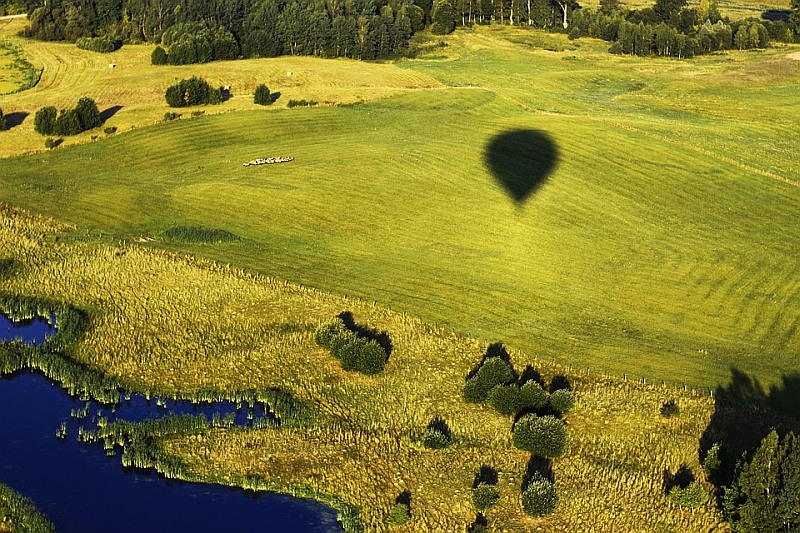 Lithuania has lots to offer, so planning a holiday here, decide what you are interested in and plan your time. Anyway, if you are still not sure about your preferences or you are on a tight schedule, 5 incredible sites are absolute musts:
Grutas Park is a unique museum near Druskininkai. Museum was established in 2001 as a reminder of Soviet oppression and houses sculptures of Lenin, Stalin, soldiers, workers, etc.. Grutas Park also features a Soviet-era playground, fragments of concentration camps, a restaurant serving communist-era dishes and a museum, which displays authentic objects (documents, photos, etc.).
Neringa is a municipality located in the Curonian Spit. Curonian Spit is an insert of land here and there covered with forests and squeezed between Baltic Sea and Curonian Lagoon. The site can only be accessed by ferry from Klaipeda port. Nida, Preila, Pervalka and Juodkrante are popular seaside resorts situated in Neringa's National Park of Curonian Spit, which boasts picturesque sand dunes and other natural monuments. During summertime, Nida also hosts various festivals, concerts.
Soviet Bunker is situated 25 kilometers from Vilnius city. While visiting it you can find yourself in the USSR of 1984. Visitors are welcomed by guards with dogs and right away they plunge into peculiarities of life of USSR citizen. Labyrinths of the bunker, examination by a Soviet doctor, interrogation by KGB officer, military training, etc. is topped with authentic Soviet dinner.
Vilnius Television Tower, reaching the height of 326.5 (1.071 ft) meters, is one of the tallest buildings in Eastern Europe. The Tower houses Lithuanian National Radio and Television. It is open to public and visitors can get a lift to the observation platform at the height of 165 meters. The platform slowly revolves around its axis opening amazing landscape of Vilnius and its vicinity within the radius of 50 kilometers. Visitors can also have a lunch in the café here while enjoying the view.
The Hill of Crosses is a religious site outside of Šiauliai. Wishing to express their faith local and foreign pilgrims have erected crosses here for centuries. The first reports of crosses erected on the hill come from 1831, after peasant uprising. After Lithuania fell under the rule of USSR the Soviets repeatedly removed crosses and leveled the hill. Locals and pilgrims would quickly revive this religious site, and nowadays the number of crosses and other religious symbols estimates up to 200 000 pieces.
The peaceful magic of Curonian Spit, stunning Hill of Crosses, rocketing TV Tower, unique Soviet sculpture park and Bunker will make your Lithuanian experience unforgettable. So pack up and hurry up to make memories in Lithuania.